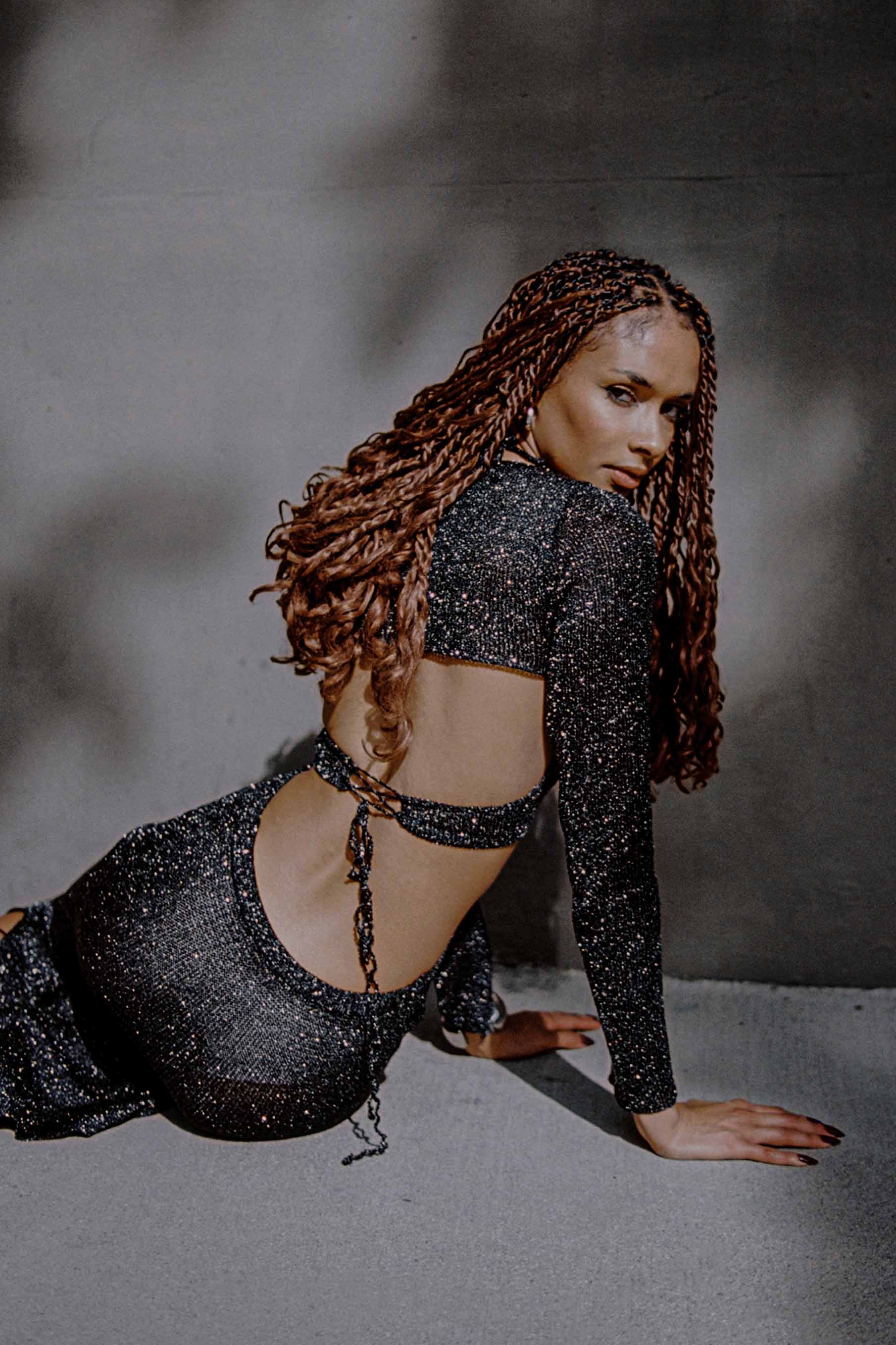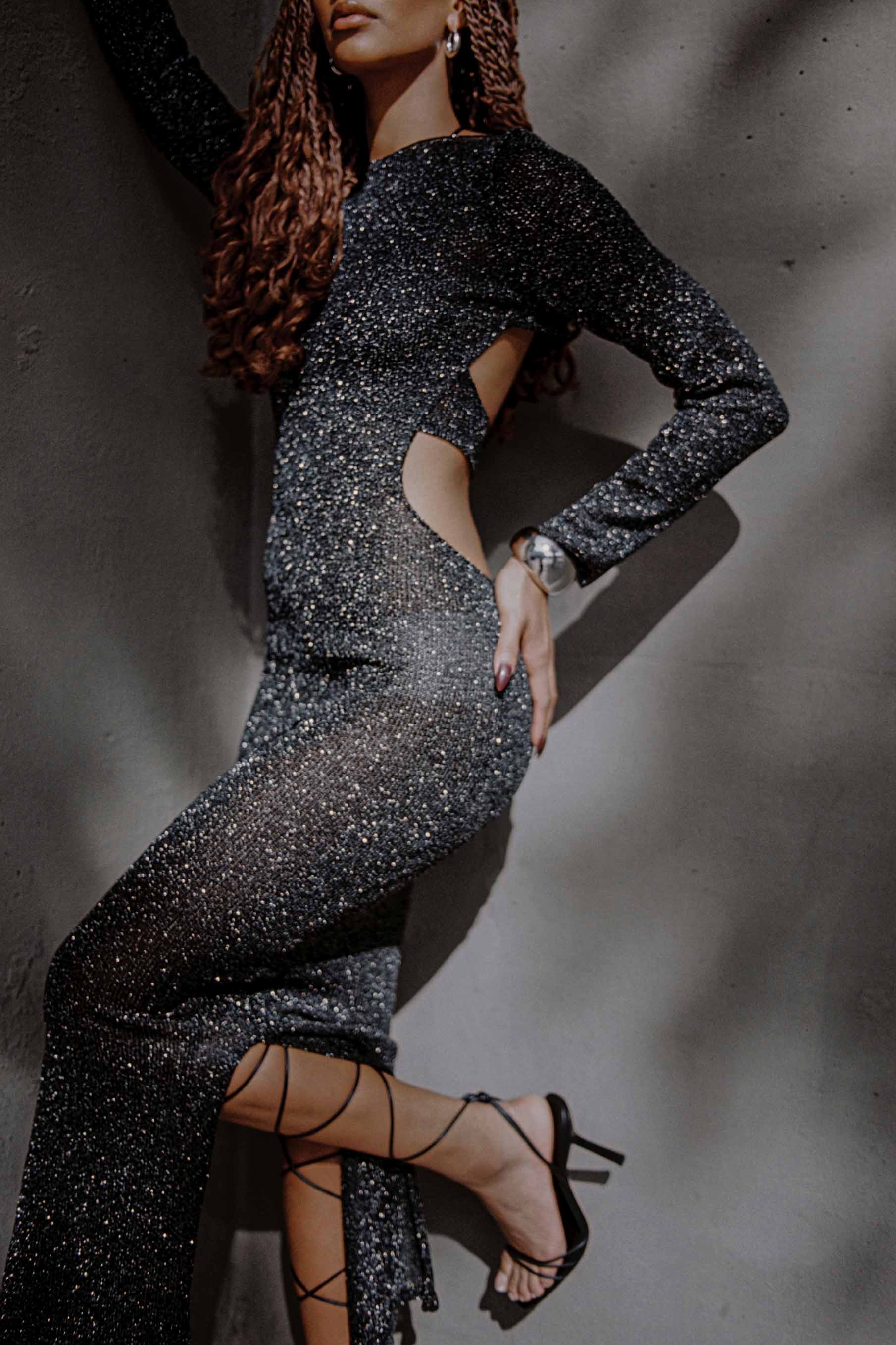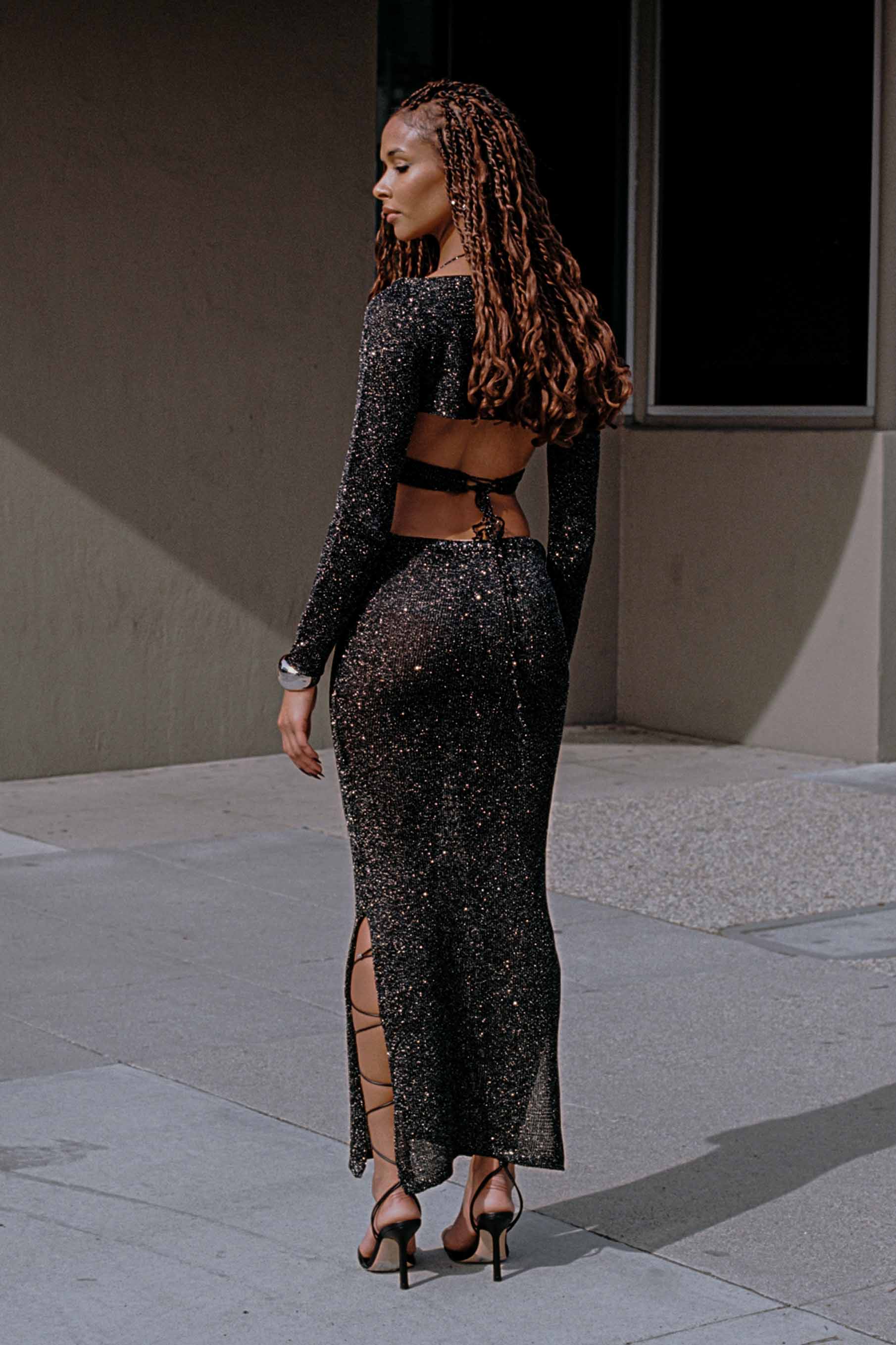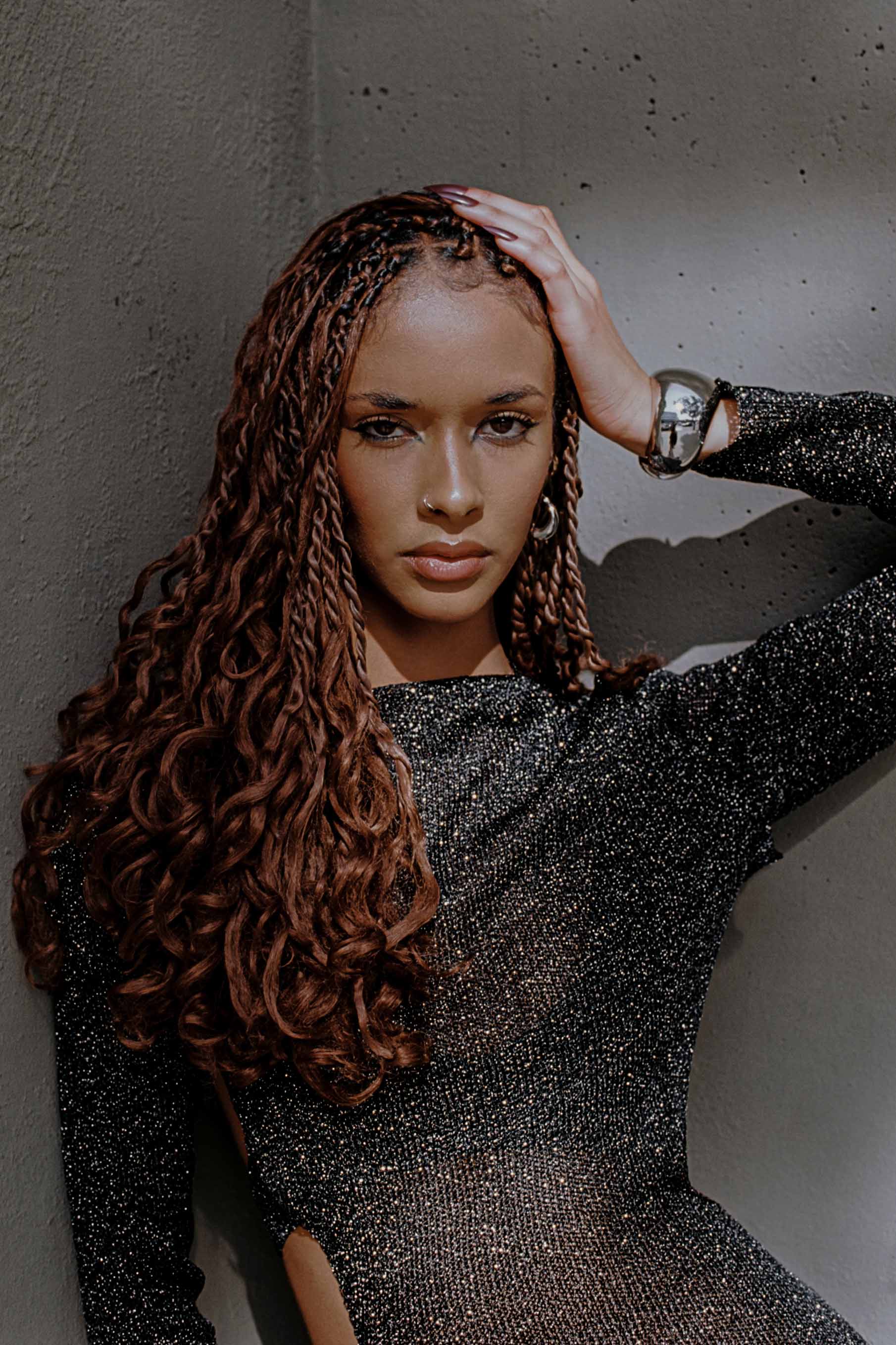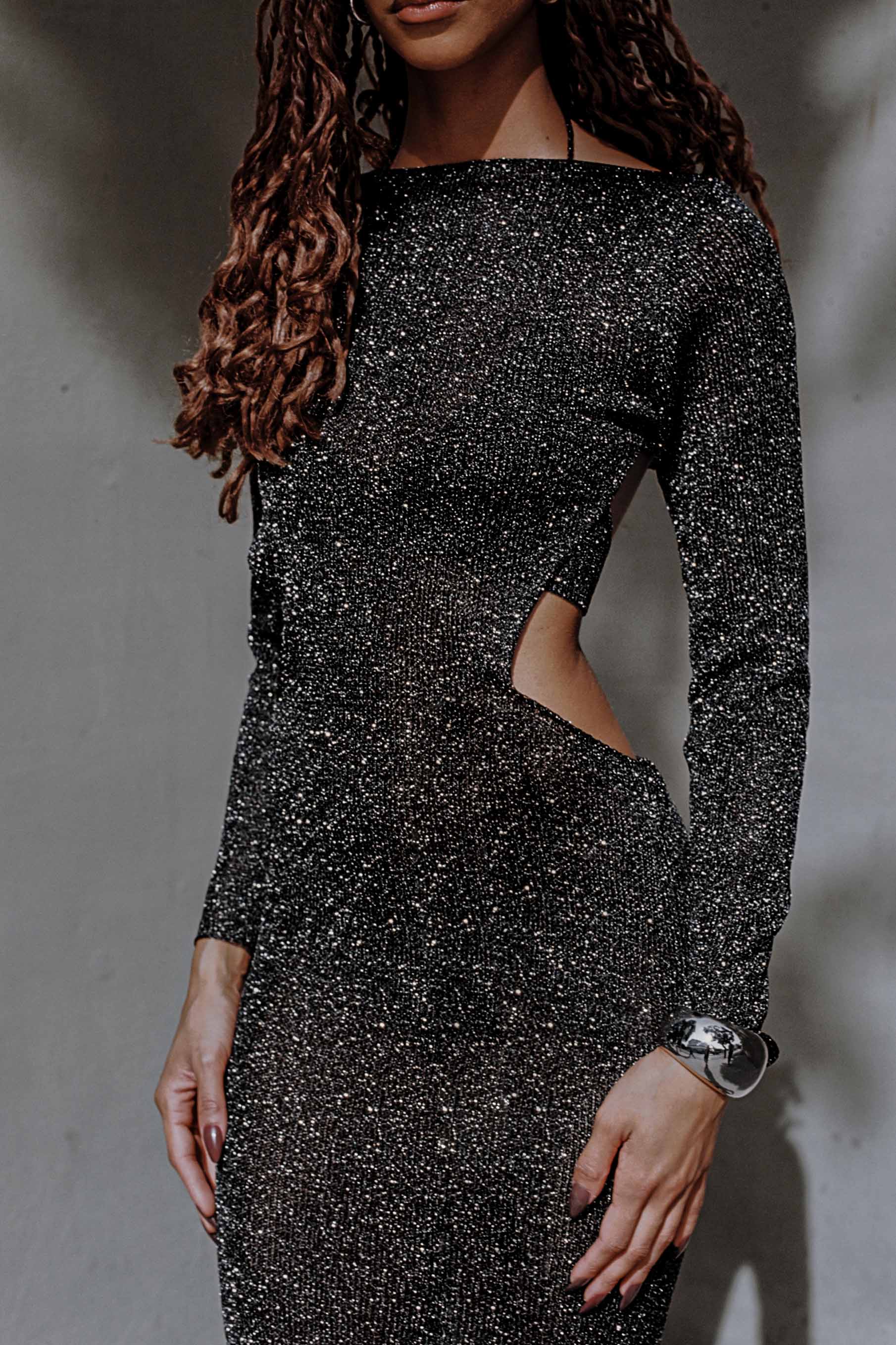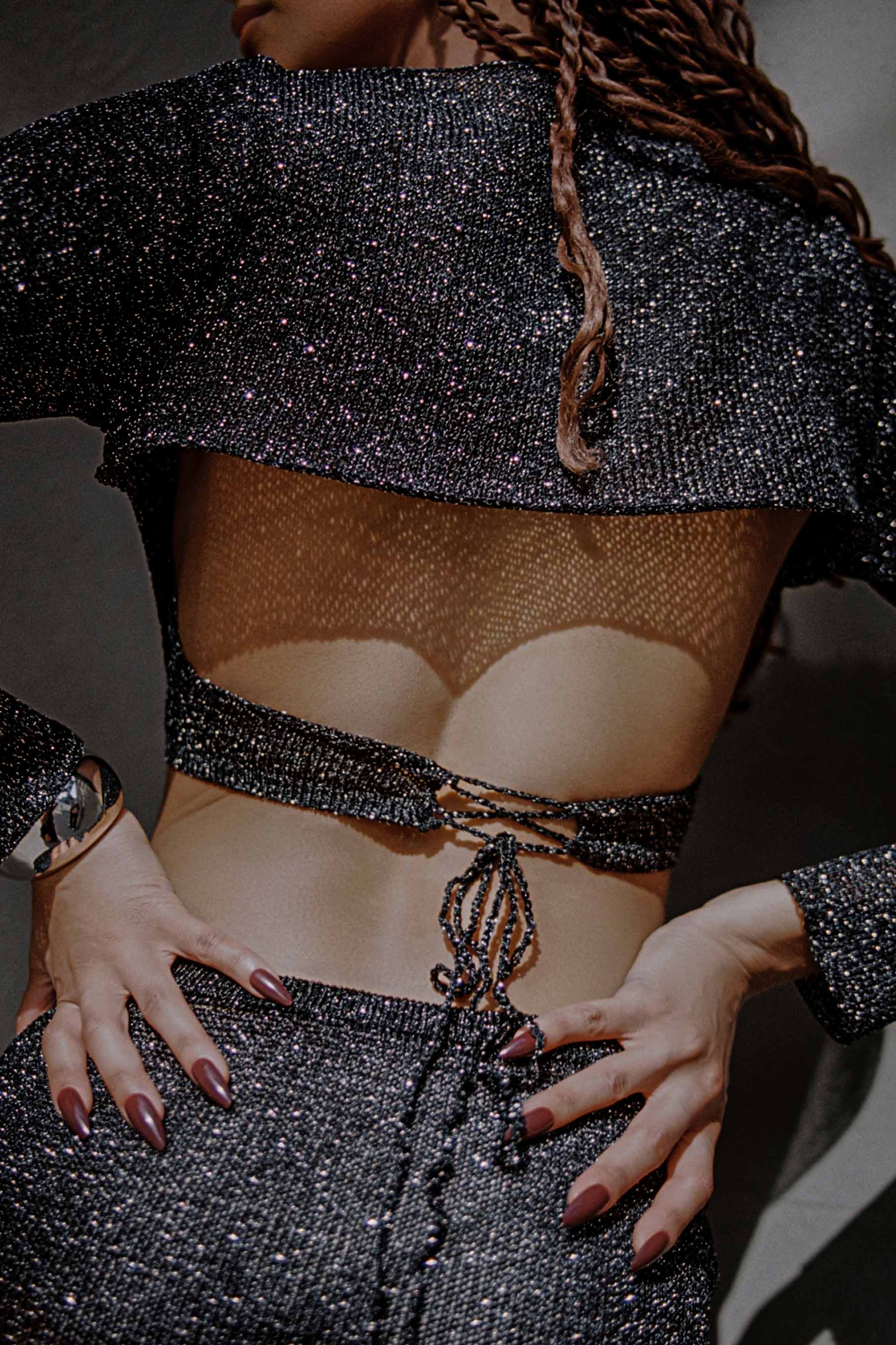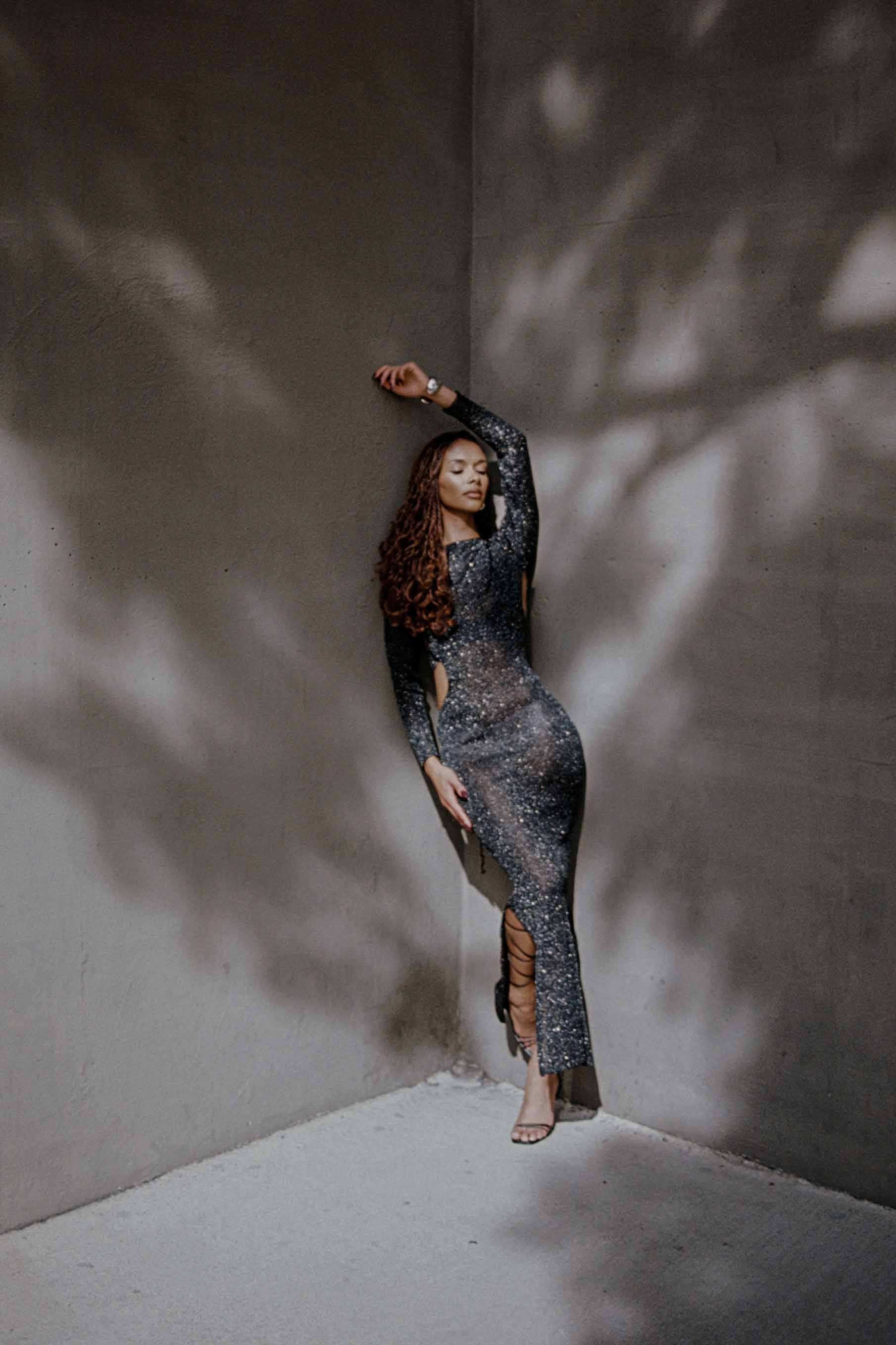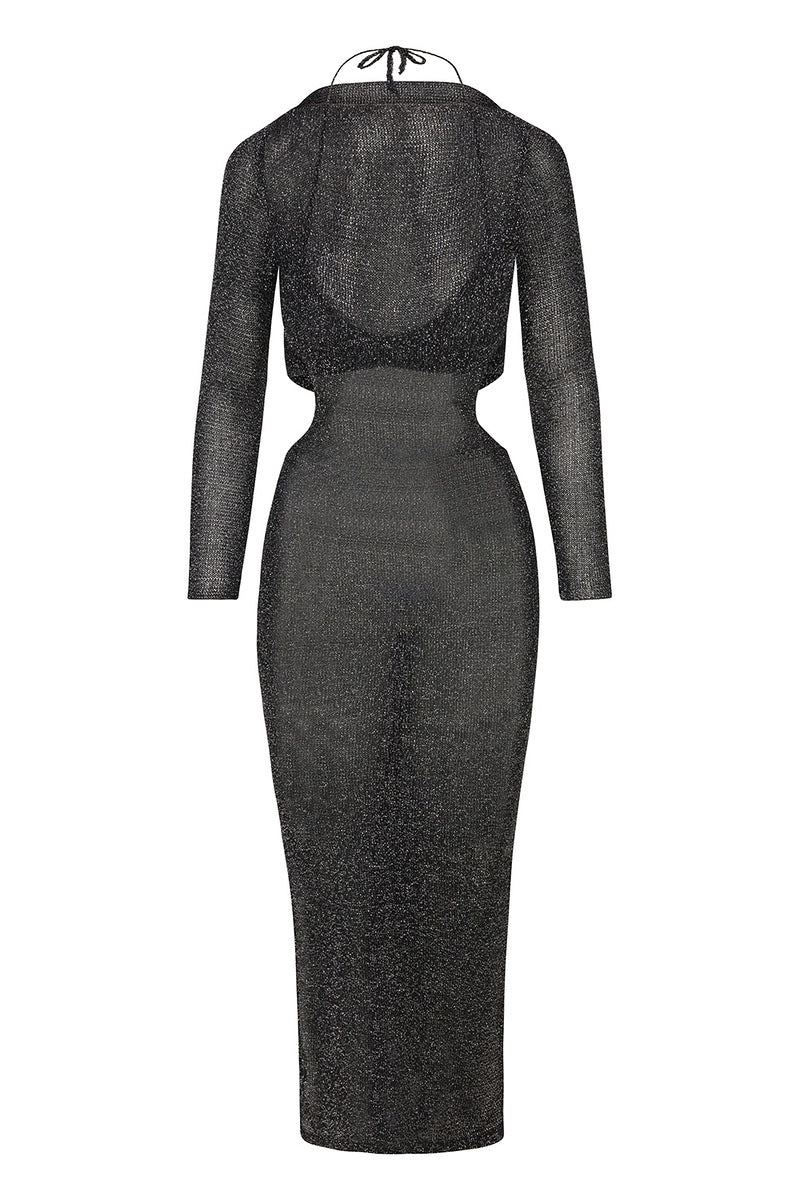 Description
Introducing the PERLA DRESS, a stunning long-sleeve silhouette that seamlessly blends sophistication with captivating allure. Handcrafted in Colombia, this beautiful piece is knitted with a blend of metallic black thread and shimmering silver accents.
This dress features a dramatic open back and side slits on both sides, ensuring graceful movement and ease. Its waist cutout details contribute to a truly flattering silhouette, enhancing curves with tasteful sensuality.
Rated at 2 on the transparency scale of 1 to 5, the Perla Dress maintains modesty while suggesting a hint of translucency. This allows for pairing with underwear that matches your skin tone. Adding to its design versatility, the dress comes with a detachable bra for extra support.
Details & Fit
DETAILS
- Hand-knitted maxi dress.
- Long sleeves.
- Fitted waist.
- Includes a detachable and adjustable bra.
- Open side slits.

FIT
- Figure hugging fit.
- The model is 5'7" tall and wears a size small.

TRANSPARENCY
- On the transparency scale of 1 to 5, where 1 indicates no transparency and 5 signifies complete transparency it stands at a 2; this dress suggests using pasties for the top and pairs well with underwear that matches your skin tone.
Fabrication & Care
FABRICATION
- This piece is made with high-quality metallic threads in Colombia.
- 70% Acrylic, 30% Cotton.

CARE INSTRUCTIONS
- Hand wash in cold water.
- Do not hang or wring.
- Flat dry only.